Visit the login page here
Enter your secret word – you should have received this in your welcome email
You will need to create student profiles for your account. Click here to watch a short instruction video on how to do this.
Once you have created a student profile, search for their real name in the search bar below.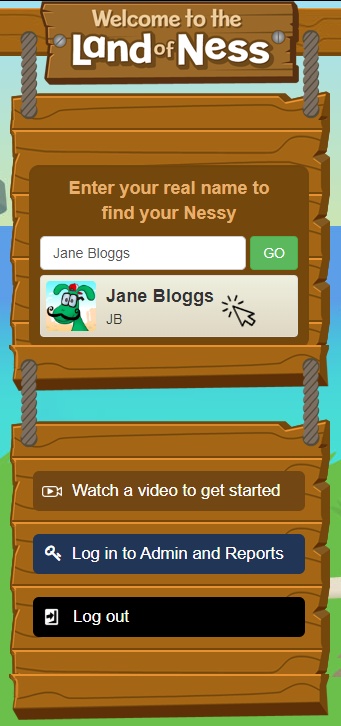 4. Click on the student profile, and then select the program you want to access on the 'tap a panel' screen