1. Go to the Admin & Reports section where you can manage your account as well as view reports.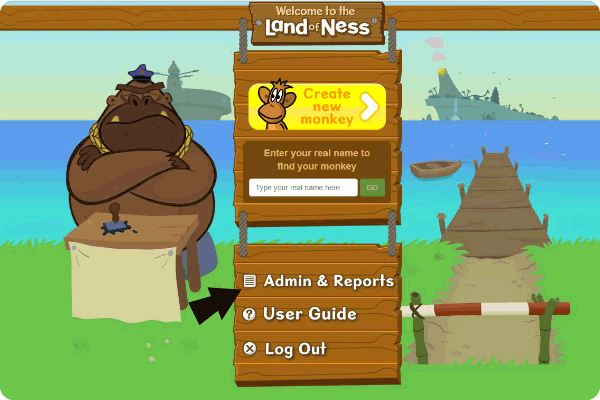 2. Click on 'Groups' > 'All Groups' in the navigation bar at the top of the page.
The following grid will appear
3. Click on the blue cog to change the settings of the group. This will include setting up email reporting and program access.
To give access to different programs change the button from No to Yes.*
To setup weekly email reports (Nessy Reading & Spelling only) enter your email address and ensure that the Email Reporting option is on Yes rather than No.
After you have made any changes click on Update Group at the bottom to save the changes.
*licences required