Below are instructions on how to manage your Understanding Dyslexia account within the administrator section of the program.
After logging into Understanding Dyslexia the account administrator can manage account settings by logging into the Administrators area of the program.

Enter the email address and password that was used to create your Nessy account.
Registered Users
The default tab shows a table of users and their progress. Administrators can also release a certificate within this tab.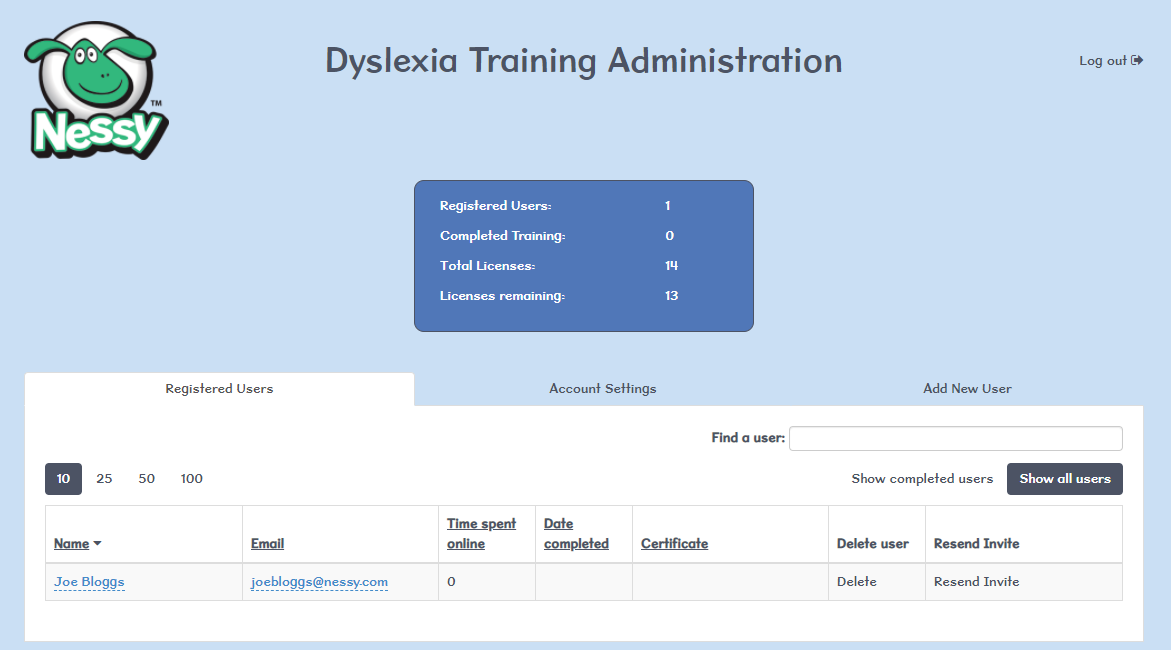 Account Settings
Control how profiles are setup, how certificates are released and much more in the 'Account Settings' tab.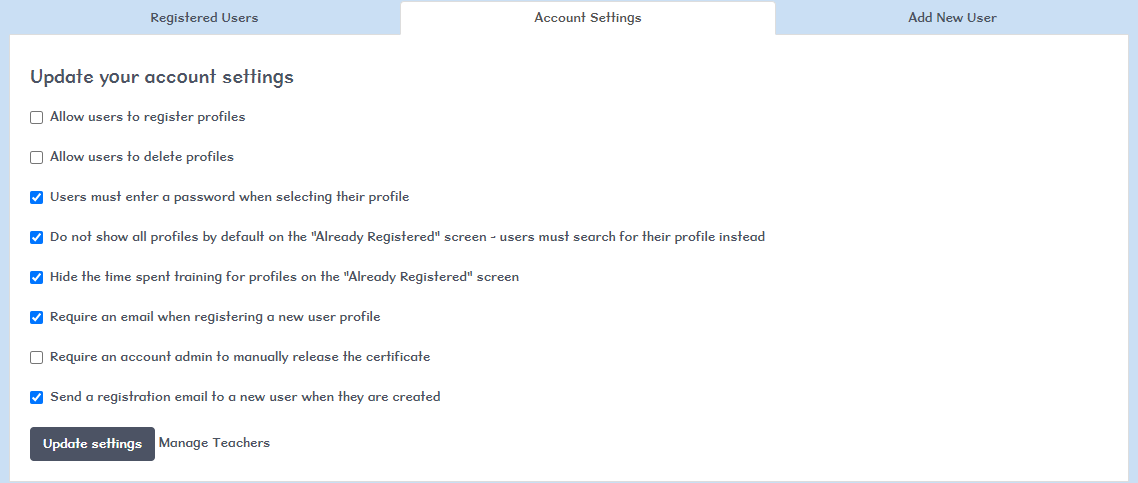 Add New User
To add a new user to the account, select the tab 'Add New User'. Enter the required details and tick "Send a registration email to this user".
The new user will receive an email
Remember to 'Log out' when you have completed the administrator changes.