Below are instructions on how to manage your Dyslexia Training account within the administrator section of the program.
1. Log in at nessy.com with your Secret Word.
2. To manage account settings select the option for administrators.
3. Enter your email address and Password created to set up the account.

On the Dyslexia Training Administration page is a summary of the account activity.
Below the summary are three tabs: 'Registered Users', 'Account Settings' and 'Add New User'
The default view shows a table of people who have already registered and their progress.
This table is used to authorise the release of a certificate.


4. Select the tab 'Account Settings'
To prevent a person from creating their own account deselect the first option 'Allow users to register
accounts' then use the 'Update Settings' button.

5. To add a new person, select the tab 'Add New User'

An email of login credentials will be sent unless the option is unchecked.
Once registered, when a person logs in they will see the option 'Already Registered'.

Search by name and select the icon that appears below.
A person who has completed the course, and been awarded a certificate, displays an award icon.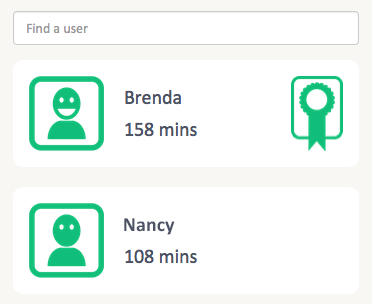 Please remember to use the option 'Log out' when you have completed the administrator changes.